Pictures of staff and products
Diego & Son Printing, Inc. 619 233-5373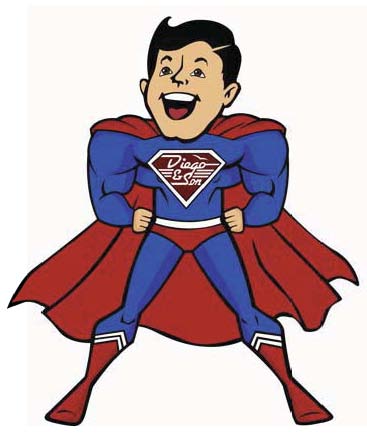 Comic Con San Diego is almost here and Diego & Son Printing can help you with all of your printing needs. We're about a mile away from downtown San Diego and the Convention Center. We offer in-house digital and offset printing with a full bindery department capable of perfect binding, die-cutting, folding, collating, saddle stitching, coil binding and more. Having everything on our premises allows for fast turn-around times so we can meet your printing needs on time, every time..
FREE DELIVERY for Comic Con Customers. .
Diego & Son Printing is NOT going green...WE'VE BEEN GREEN!
Environmentally friendly printing has been what we have been working at since 2002. We are among only a handful of printers that are Forest Stewardship Council (FSC) certified, which means that we support the highest social and environmental paper standards. We are also members of the Green Suppliers Network and use only vegetable based inks. We recycle 100% of our paper waste from the front office to the press room and have reduced our water consumption in production.
So, if you're tired of bad print quality, high prices and no customer
service come to Diego & Son Printing, where you'll get
"Old-fashioned Service with the Latest Technology"
.
Our other certifications include: DVBE/SDVOB, MBE, DBE, HUBZONE and Small Business
BBB • CPUC • DBE • DVBE • HUBZONE • FSC • MBE
Our Privacy Policy
Digital Diego Latest News
Stay Connected